Character Navigation
Characters
::
Naida
::
Hiruko
::
NAME: Naida
SEX: Male
AGE: 14 years old
EYES: Dark Blue
HAIR: Green-Blue
PROFILE: Innocent and naive water fae that is determined to save his people. His kind nature and bright smiles, has the ability to attract and befriend others.
---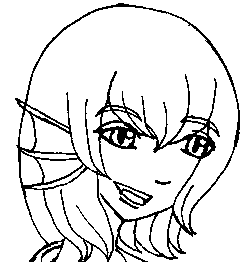 NAME: Hiruko
SEX: Male
BIRTHDAY/AGE: 16 years old
EYES: dark brown
HAIR: Black
PROFILE: A mixed breed of dragon-incubus, he has the ability to feed off the sexual\passionate energies of others. He is very overprotective of Naida and wants to preserve his bond with him, however underneath his playful demeanor, hides the darkness of his past grievances.
---